Aircraft specifications
The planes are the reliable gCitation CJ1+ and CJ2+ models, the standard in small aircraft. Their spacious and comfortable cabins create relaxing trip where time passes quickly.

Japan Private Jet uses the gCitation CJ1+ and Citation CJ2+h models from the renowned small aircraft manufacturer Cessna. The CJ1+ sits 4 people and the CJ2+ sits 6 people, For comfortable trip, the interior of the plane is kept at the same air pressure and temperature as that of a jumbo jet. Since both models can operate using runways of 1,200 meters, it is possible to travel to almost any airport in Japan or abroad.


AIRCRAFT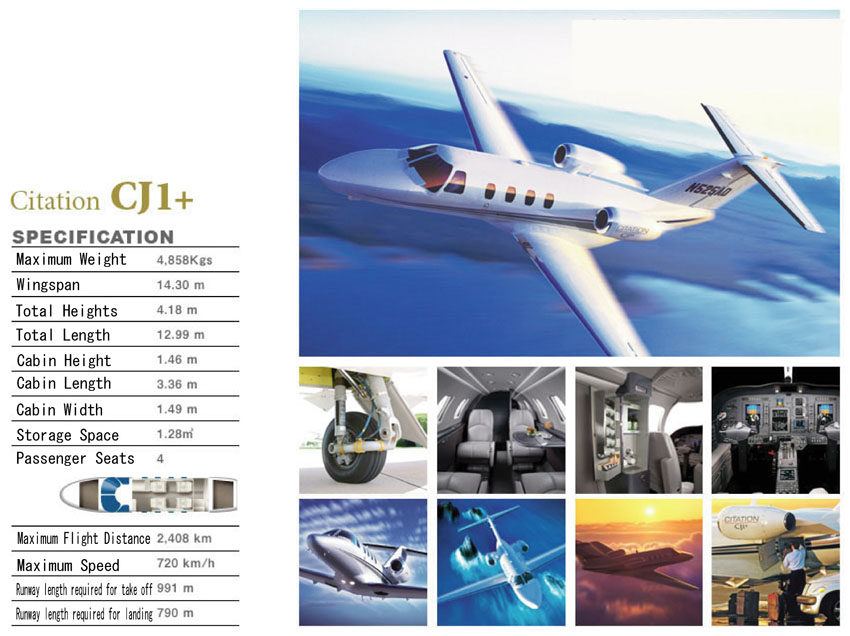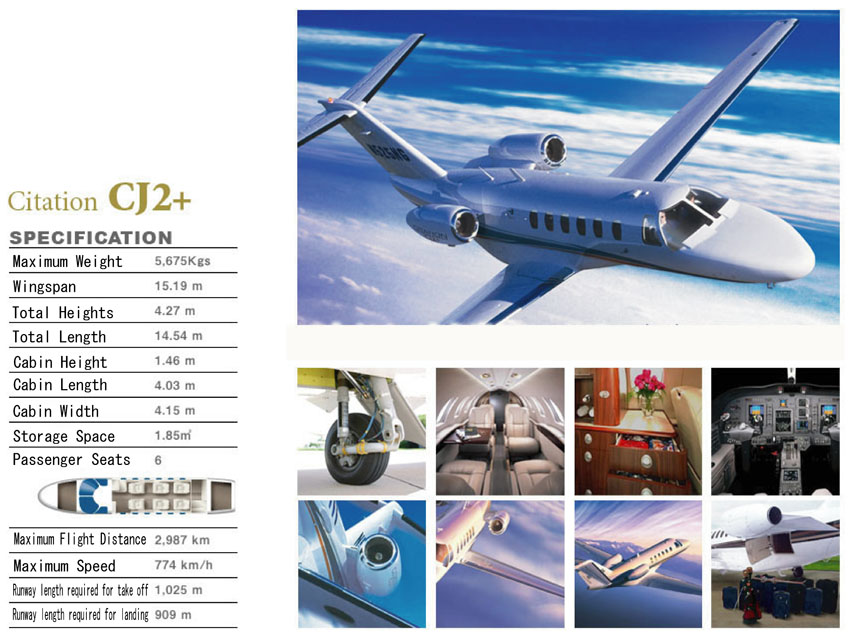 As you can see, the CJ1+ cabin is smaller and the maximum flight distance is shorter than CJ2+, but for 4 or less customers who are traveling a distance of less than 2,400km, the total fare is more economical. Longer flights on a CJ1+ require a stop to refuel, so a CJ2+ is recommended for lengthier trip such as a flight from Sapporo, Hokkaido to Miyakojima is southern Oknawa.