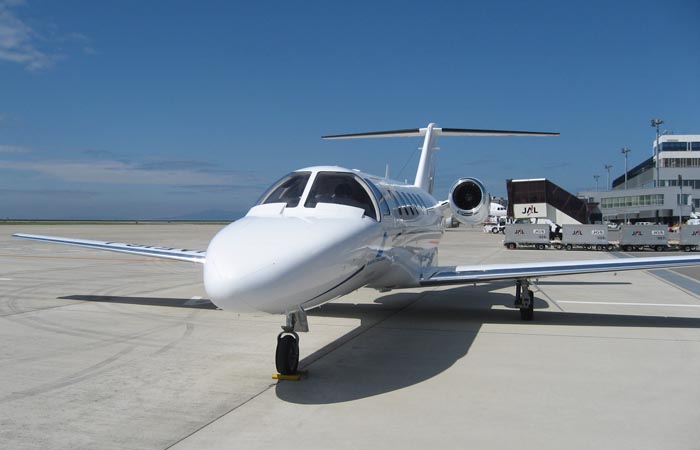 Domestic Flights
From Hokkaido to Okinawa, we can fly you from any location to any destination. You can play golf in Okinawa during the day, and toast each other with a glass of champagne in Ginza ant night. Private Jet Flight will change your sense of time.

Have a wedding reception in Sapporo! The bride and groom can travel from Tokushima, pick up his parents in Kobe and her parents in Tokyo, and arrive in Sapporo as one big, happy family.

The aircraft operated by Japan Private Jet, Citation CJ1+and CJ2+, are the worldfs leading private jet models. They can take off from any airport that has a runway of at least 1,000 meters and can supply fuel. Most Japanese airport fulfill these conditions, so customers can fly to and from wherever they want.

Airport Selection
You can take off from and arrive at any domestic airport. However, it must be an airport that can fuel aircraft and has a runway of over 1,000 meters. Also, each airport has its own operating hours and your flight time are limited to those hours. Please refer to the table below for more information.